Actor of a sustainable alternative


Through the treatment of hazardous waste, respect for the environment and the preservation of natural resources
The

circular economy

as an economic model
Customer satisfaction as a priority


Osilub strives to build long-term partnerships with its customers and continually improves performance and customer service.
Operational efficiency driven by an integrated management system in

the quality, environment, occupational health and safety

aspects of Osilub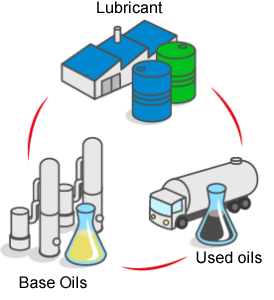 ESPRIT OSILUB
Customer satisfaction

Our first goal is your success!

Availablity

You can contact us weekly or monthly, depending on your organization, production or storage.

Flexibility

With the support of our shareholders, and thanks to our SME configuration as well as our strong network, we offer our customers significant flexibility in a market as evolving as ours. Our first objective: your success!